Maison de Farine is a traditional stone house right in the town of Roquebrun in the Parc naturel régional du Haut-Languedoc. It has two separate rental units (Le Haut Maison and Le Cave), each with a generous amount of private indoor and outdoor space and shared use of the pool and additional terrace. The whole property has been lovingly renovated over the last couple of years to provide comfortable, well-appointed spaces for guests to enjoy the relaxing atmosphere in this wonderful region of France.
We envisioned Maison de Farine as a place from which our guests can explore the history-filled region, swim or take a hike along l'Orb river, enjoy creating a gourmet meal with all the readily available fresh ingredients, or just relax by the pool with a glass of locally produced wine.
Our two units are self-contained, but can be rented together to allow for private access to the pool and comfortable accommodations for up to 15 people. Combining these two units provides a generous amount of space for all your guests to enjoy each other's company as well as their own private space, making it a wonderful experience for all ages!
Please do not hesitate to let us know if you have any questions about the property, town, or region. We are happy to provide information on travel options, day trips and activities, amenities, and additional hospitality services available to our guests.
Available dates, rates, features and amenities can be found on this website, but if there is any other information your require or if you are ready to book your stay at Maison de Farine, please contact us by email at maisondefarine@gmail.com or https://www.facebook.com/MaisondeFarine/
Le Haut Maison is comprised of the upper two floors of our property. It features a large open living space on the main floor, two bathrooms and four bedrooms (sleeping up to 8 people) on the second floor, a large private outdoor terrace with views of the town and medieval tower, and easy access to the shared pool.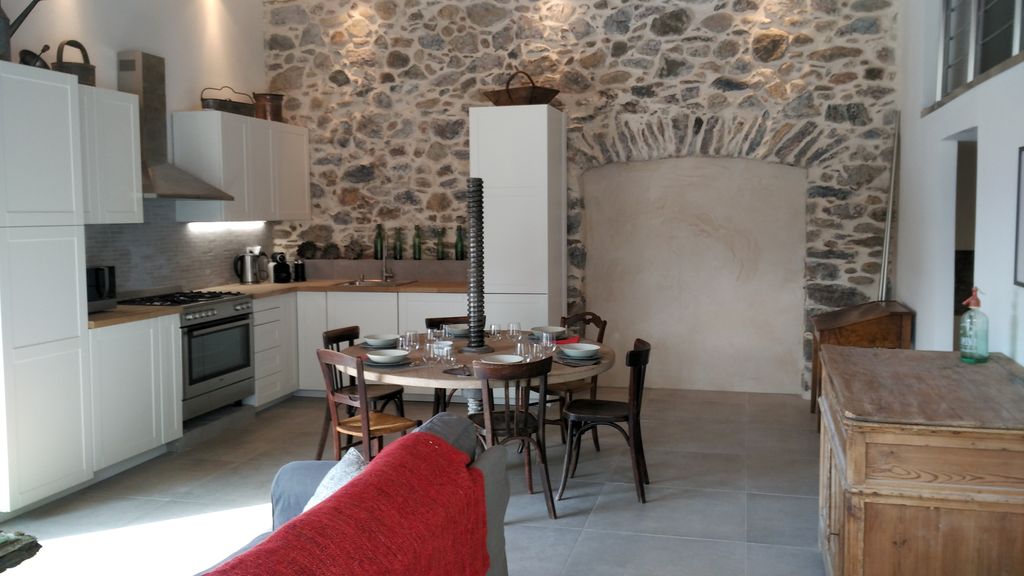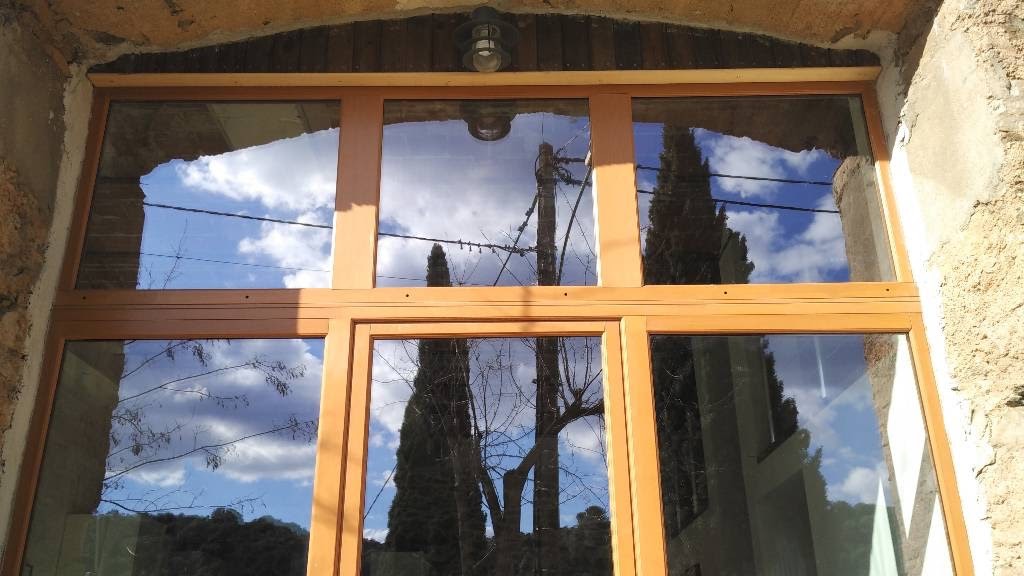 Le Cave is a uniquely designed loft space in lower level of the property. It features a bright, open living area with 14' ceilings, two bedrooms with ensuite bathrooms and two loft areas (sleeping up to 7 people), heating and air conditioning, a large private terrace and garden, private parking, and easy access to the shared pool.